Take the guesswork out of valuing farm equipment
Fastest growing, most transparent heavy machinery database.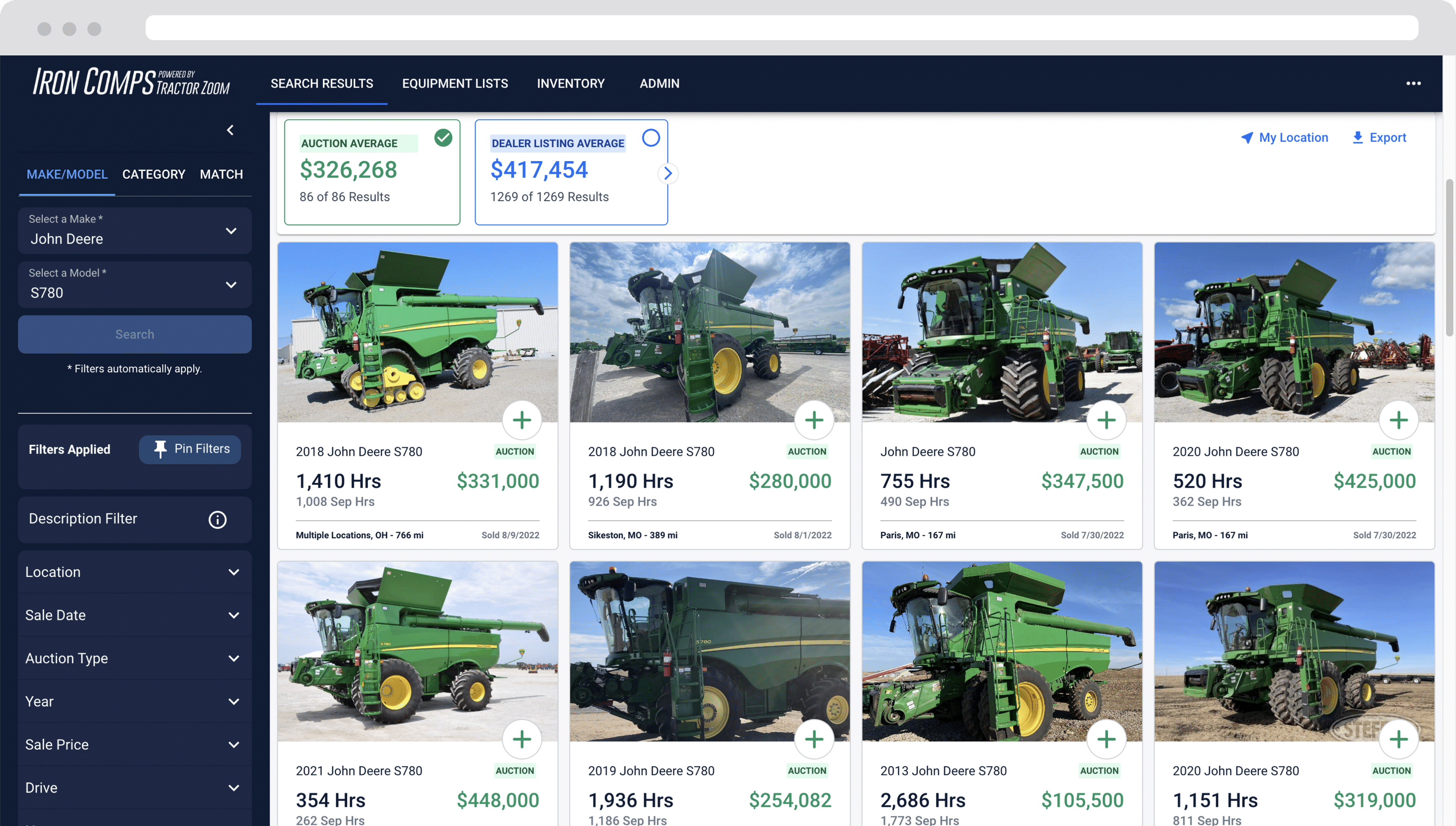 SERVICING OVER 120 CLIENTS
Trusted by banks and dealers nationwide







How we get you the best auction and retail data
Relationships with partners
Tractor Zoom has partnered with auction companies and dealerships across the country, and more are partnering with us every day.
Hand curate auction listings
Data specialists review auction and dealership listings for consistency in data allowing easy searching by key components in equipment.
Aggregate listing results
When the auction closes, sale price is added to our hand curated listing with original photos and descriptions.
SEARCH RESULTS
View auction and dealer results
Find out what equipment is really worth based on comparable auction results from 584 Auctioneers and 1268 Dealer Locations. One search will return every match in the Tractor Zoom auction results database, and comprehensive filtering tools let you focus on the results that fit your equipment.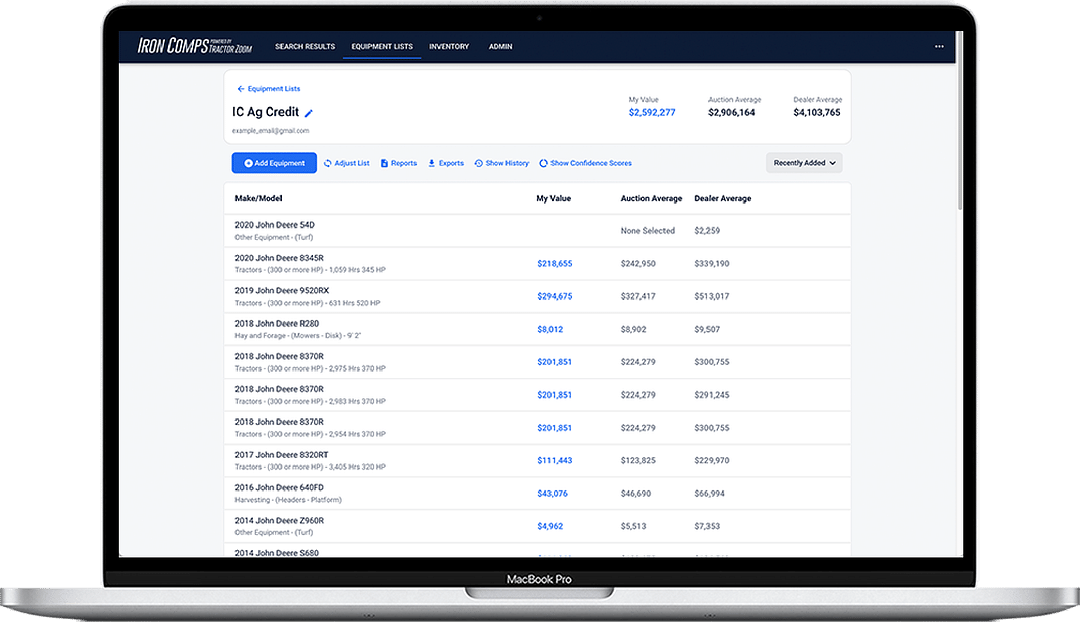 EQUIPMENT LISTS
Monitor your client's equipment values
Keep pieces of equipment in one single list for continual updates on value based on current market conditions. Bring more consistency and efficiency within your organization or on your farm. Simple downloadable reports of your equipment list brings transparency during renewal season, and a perfect reporting options for dealers, bankers and farmers.
DEALER INVENTORY
Inventory insights, like never before
Dealer Inventory allows equipment dealerships to monitor changing market conditions as it relates to their inventory and its value. Easily review list price and average days listed compared to dealerships around the country, as well as the most relevant comparable auction sales, to ensure your equipment is priced correctly to not only move lots but maximize ROI.