Maximize your margin
Whether it is a year where you are sitting on a full lot of used equipment or your inventory is tighter than you'd like, maximizing margin is key to ensuring profitability. Let us show you how Iron Comps Inventory can help you maximize your inventory's potential to stop margin leakage and drive more profit for your dealership.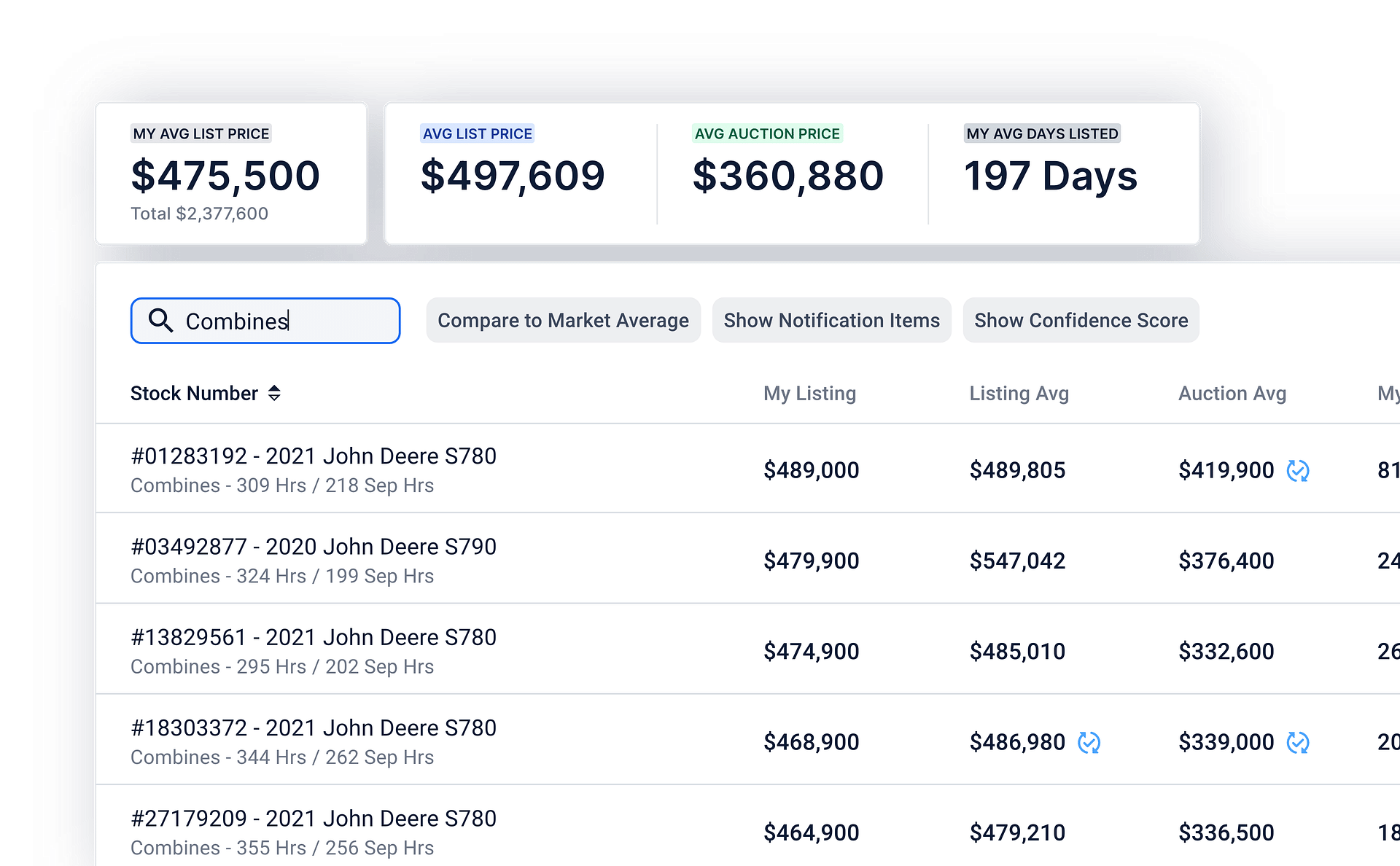 ACTIONABLE INSIGHTS
Active inventory monitoring
Know exactly where your inventory stands, compared to the current auction and retail market, not what happened last quarter. Identify and monitor real-time pricing and days listed for each make/model on your lot compared to the sales of the same make/model.
Unlike other solutions in the market, Inventory from Iron Comps allows you to drill in and analyze the actual, real-time comparable auction and dealer sales used to calculate your variance. Our data is updated nightly to ensure you're able to monitor your inventory in real-time, using current market conditions as your guide.
Are you proactively safeguarding your profits by ensuring you have the data you need to get the most out of your sale or trade-in?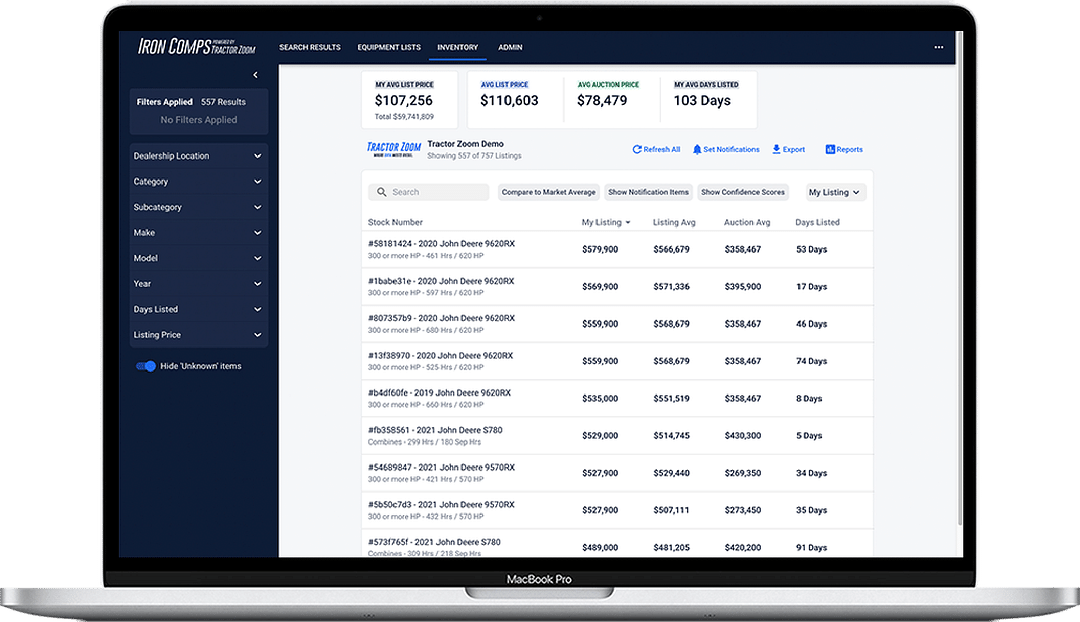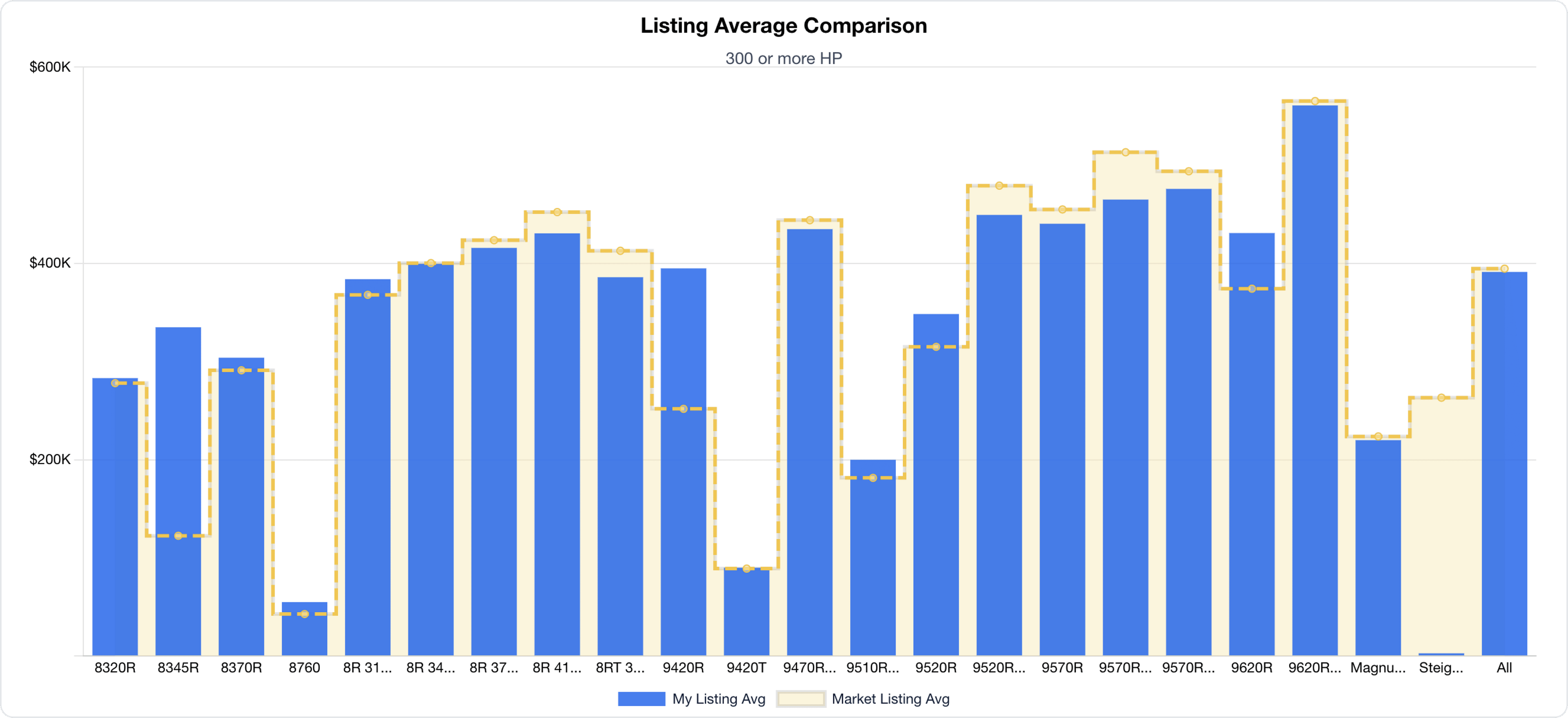 DATA-DRIVEN DECISIONS
Stay ahead of a dynamic market
Maximize profits
Instantly identify individual makes/models that are priced outside the market
Increase deal turn
Proactively know which equipment needs resources to move off your lot
Reduce your risk
Set automatic alerts for units priced outside of your specific parameters
TRUSTED RESOURCE
Backed by $20B of equipment sales
Together we are building the fastest-growing, most transparent heavy equipment database to provide dealerships the ability to quickly and accurately value equipment based on real market data, in real-time. Price confidently with Iron Comps.